Your End-of-Year Dental Benefits Checklist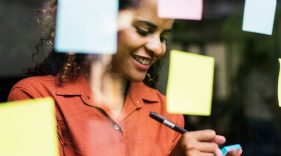 If you haven't seen your dentist in a while or have yet to reach your dental insurance annual maximum, now is the perfect time to schedule an appointment!
The end of the year is the busiest time for the health care industry, as people are rushing to take advantage of dental preventive care services before the calendar starts over and their benefits change or reset. Before time runs out, follow this checklist to maximize your dental benefits and make your dental insurance annual maximum work for you.
1. USE YOUR PREVENTIVE BENEFITS
Dental plans are designed to focus on preventive care, and many plans fully cover regular exams and cleanings. If you haven't already, take advantage of this coverage – preventive care is the foundation of your oral and overall health and can save you money in the long run.
2. DOUBLE CHECK YOUR DEDUCTIBLE
Your deductible is the specific dollar amount of money you pay out-of-pocket before your dental insurance begins covering the rest. Cleanings and check-ups do not usually count toward your deductible.
If you've already met your deductible for this year, now is a good time to schedule any dental treatment you've been delaying. Some plans may reset your deductible and require new out-of-pocket costs at the start of the year.
3. KNOW YOUR ANNUAL MAXIMUM
Your dental insurance annual maximum is the largest dollar amount a dental benefit plan will pay toward the cost of dental care for the year. If you exceed this cost, you're left to pay the rest.
4. COORDINATE YOUR CARE
Consider if the treatment you receive requires a lengthy follow-up that extends into the new insurance cycle and factor in these costs.
Also, plan ahead if your total treatment plan is likely to surpass your dental insurance annual maximum for the year, as it may be beneficial to split the treatment plan between this year and next year. If you aren't sure what your treatment will cost, work with your provider to submit a pre-treatment estimate. That way you'll know exactly what's covered under your plan.
Have any questions about your plan? Sign into your account or contact us today!
Comments
comments
Tweets
Poll
Loading ...
Categories
Archives
DD Wisconsin Blog
delta
delta blog
Delta Dental
delta dental blog
Delta Dental of WI
delta dental of wisconsin
delta dental of wisconsin blog
dental benefits
dental blog
dental health
dental insurance
oral health
Wisconsin
wisconsin blog