What's the Difference Between Copay and Coinsurance?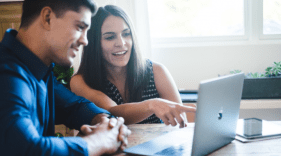 Copayment and coinsurance are both ways you help share the costs of medical or dental care. With dental insurance from Delta Dental of Wisconsin, most of the time members have a copay or coinsurance, but not both.
Here's what you need to know:
Copayment, also known as a copay, is a set amount you are required to pay your dentist for a service.
Coinsurance is a fixed percentage of a treatment cost you share with your dental plan. For example, you may be responsible for 20 percent of a given service while Delta Dental covers the other 80 percent. Meaning that if your total bill is $100 for a given service, you'll pay $20 and Delta Dental will pay $80.
To learn more about your dental plan's copay or coinsurance, login to our Member Connection at deltadentalwi.com or on Delta Dental's free mobile app. You can also call the customer service number on your Delta Dental ID card.
Comments
comments
Tweets
Poll
Loading ...
Categories
Archives
DD Wisconsin Blog
delta
delta blog
Delta Dental
delta dental blog
Delta Dental of WI
delta dental of wisconsin
delta dental of wisconsin blog
dental benefits
dental blog
dental health
dental insurance
oral health
Wisconsin
wisconsin blog