Dental Coverage for the Self-Employed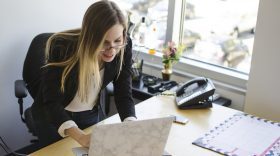 We live in an age of entrepreneurial innovation. Professionals are passing on corporate life and becoming their own bosses. Today, freelancers, the self-employed, and contract workers account for 30% of the national workforce, and that number is expected to increase to 40% by 2020.
Working outside the box means accounting for every last detail, including dental insurance. Whether you do freelance travel photography, driving passengers in your car or own your own business, take these three steps when considering dental coverage:
1. Evaluate your needs
Will your family experience a dynamic change? Do you have a health condition that may require more dental attention? Factor in every scenario to choose the best coverage for your lifestyle.
Remember: even if you have never had a cavity, dental coverage is always a good idea.
2. Consider all costs
When you're self-employed, dental coverage affects your bottom line. Be sure to do your research before you choose an insurance provider:
• How much does it cost per a month?
• Is there a deductible?
• What's the waiting period?
Remember: In the long run, paying out-of-pocket could end up costing you more than having coverage in the first place.
3. Research alternatives
Your dental plan should match your lifestyle. Here are some alternative options for coverage:
• Savings Accounts – MSAs, HSAs and FSAs are good options to help save up for dental or health care. They work like a savings account for dental and health expenses.
• Government Assistance – Depending on your circumstance, you could qualify for certain low-cost programs.
Have questions? Tweet your questions to @DeltaDentalWI.
Comments
comments
Tweets
Poll
Loading ...
Categories
Archives
ddwi
ddwi blog
DD Wisconsin Blog
delta
Delta Dental
delta dental blog
Delta Dental of WI
delta dental of wisconsin
delta dental of wisconsin blog
dental benefits
dental blog
dental health
oral health
Wisconsin
wisconsin blog